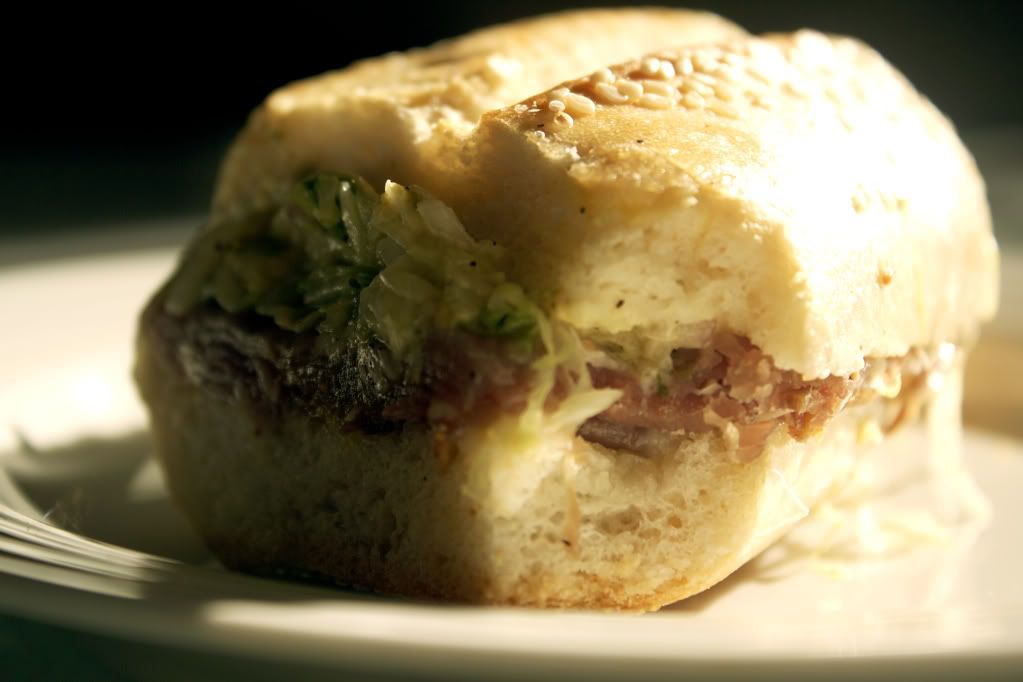 Lets face it; subs and sandwiches are no culinary staples. If anything they're a women's job, what you expect on the counter after a long days work. Yet Mona Lisa's subs easily rival in taste to many of San Diego's finest restaurants.
Located in the heart of Little Italy, the Deli reminds me of the small run down supply stores I grew up with in Mexico. The subs are part of the butcher's section, and the process is much like ordering a fresh new piece of meat. You are given a number, and once it's you're time you're called up to order the number 7.
The International Prosciutto is the best, most succulent sandwich in the San Diego area. It is the brand new ingredients that set apart Mona Lisa. It is the fresh new salad, the newly cut prosciutto and the brand new cheese that builds the experience. When you finally taste the sandwich it's when you feel the individuality of the mom and pop store. Something no Jersey Mikes can emulate.
Review: 4.5/5
Y